Chief Crazy vs. Trinket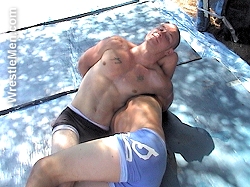 Trinket just isn't a fitting name for this hot dude with the great-looking torso and tats! These two hotties go at it outdoors while slipping and sliding in their own sweat!


Angel vs. Bulldog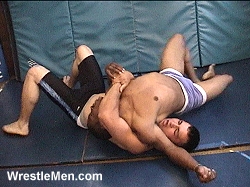 Angel is back with newcomer Bulldog. Lots of choking in this match, and one guy gets worked over to exhaustion! Find out which one. Great bodies!


Turtle vs. Chief Crazy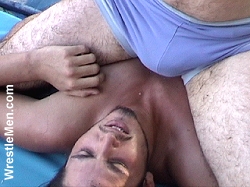 Turtle takes on Chief Crazy, who looks a lot like actor, Orlando Bloom. Both guys like to use their legs while trying to subdue the other. But who will win?