Turtle vs. Mario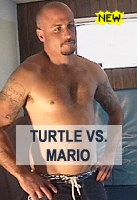 Hot thick-muscled and tattooed Mario and Turtle go at it in this terrific submission match with lots of chokes and scissors.


Turtle vs. Angel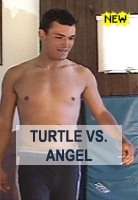 Man this Angel guy is hot! Turtle gets him all worked up fighting and suffering in this sweaty one-on-one submission match.


Turtle vs. Panther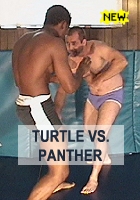 This guy Panther is one super-strong guy! He really keeps up with Turtle. Does he end up winning this hot 31-minute match?